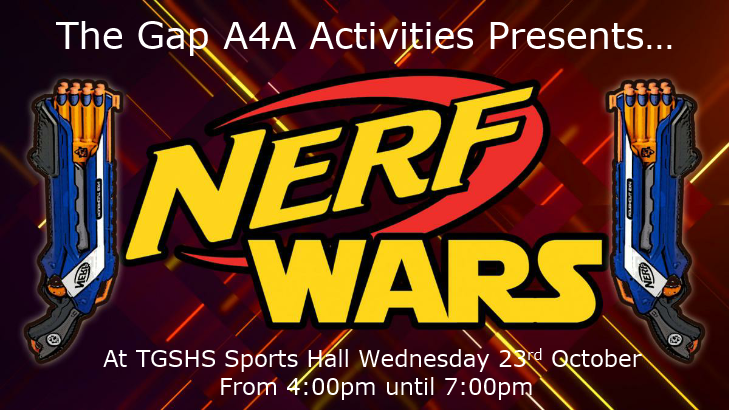 The Gap Nerf Wars with David – Wed 23rd October 4pm in the Sports Hall.
Play rules-based skirmish with parents, students and teachers in an organised chaos event.  Bullets and safety glasses supplied.  Multiple games, Sausage sizzle and cold drinks at low cost.
Entry $10 – Bring you own gun or hire ($5) if available.  Bullets provided.